Tiny Life Pioneers
The tiny life is not new and tiny life pioneers abound.
In countries where space is limited tiny dwellings have been a necessity.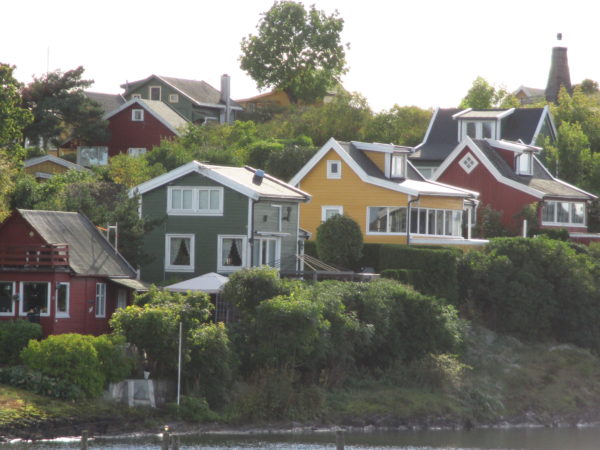 Poverty has also played a role. These cottage in Oslo, Norway were built for employees. A water taxi system was developed (one of the first mass transit systems) to ferry them to work each day. That ferry system still operates today. The cottages are still maintained by the families but are more for vacations.
Sarah Susanka
In this country, architect Sarah Susanka, is the forerunner of the Tiny House movem
ent. She published her book, "The Not So Big House" in 1997 in which her she explains her basic philosophy of quality or quantity, or "build better not bigger."
Sarah has seven addition books with a wealth of information on ways to create a tiny home that feels more spacious.
Lloyd Kahn
Lloyd Kahn is also considered one of the tiny life pioneers with his book,
Shelter (The Shelter Library of Building Books)
published in 1973. His focus is, "living in harmony with the earth by using every conceivable material." This book includes over 1250 illustrations and pictures on every type of dwelling ever invented. He is one of the early pioneers of the "earth ship" movement.
Andrew Morrison
I credit Andrew Morrison as one of the current leaders of legalizing tiny houses. He co-authored Appendix-Q
of the International Residential Code (IRC) to create standards allowing building adaptations commonly used in tiny homes like sleeping lofts and ladders.
Watch "Living Tiny Legally" by Alexis Stephens and Christian Parsons at this link.
Dee Williams
The Big Tiny is an utterly seductive meditation on the benefits of slowing down,
scaling back, and appreciating the truly important things in life.
More than ten years ago, a near-death experience abruptly reminded sustainability advocate and pioneer Dee Williams that life is short. So, she sold her sprawling home and built an eighty-four-square-foot house—on her own, from the ground up. Today, Williams can list everything she owns on one sheet of paper, her monthly housekeeping bills amount to about eight dollars, and it takes her about ten minutes to clean the entire house. Adapting a new lifestyle left her with the ultimate luxury—more time to spend with friends and family—and gave her the freedom to head out for adventure at a moment's notice, or watch the clouds and sunset while drinking a beer on her (yes, tiny) front porch.