Is a tiny home right for you?
As I have watched the popular tiny home TV shows I see a family of five packing themselves into less than 300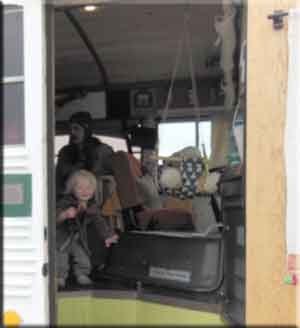 square feet (with a composting toilet). I can't help but see the disaster ahead. A family should not be crammed into a small space. Unless they are very special people it will not work. Believe me, you need the room you need.
Ladies, impress upon your man your need for some private time and space. Guys, be ready for you wife to be at the end of her rope when you come home from work.
Besides the safety issues of toddlers climbing into a loft (or doing a header out of), what happen when they grow up? You can't expect a teenage girl to share a loft with two little brothers. She needs here own space and some privacy.
Tiny Homes can be appropriate.
Tiny home can be done for a specific period of time. Perhaps a young family with one infant could live in a tiny home for a couple of years with the goal of saving money to afford a larger, appropriate sized home. The tiny home served a purpose.
Tiny homes can be an excellent choice for a specif time in life. They are perfect for an older couple or retired single who just doesn't need the space. But, families…no.
It doesn't mean you failed at being economic or lowering your carbon footprint. You need a certain amount of breathing room. You can still do that and be a good steward of mother earth with a slightly larger home.
You might need more room.
Watch the video below.  This family realized they needed a bigger home after living in this tiny home for two years. The tiny home was good for a specific time in their lives but their family is growing. They didn't fail at the tiny life. They used the tiny life for a purpose then decided to move on. It was a good decision.
This family has a lot of videos honestly describing living in a tiny home. It's worth the watch.